Discussion Over Dinner
Civic Engagement Podcast
The 2018 midterm election is right around the corner! So, we talked civilly about politics! Have you always wondered what a county commissioner does? Do you have questions about gerrymandering? Why do midterm elections get such abysmal voter turnout? We assembled a great panel to talk about these issues and more.
Nate Loucks moderated this installment of Discussion Over Dinner.
JIM JESSUP:
LaPorte County Better Government Study Group
Jim Jessup is a lifelong resident of LaPorte County and the Co-Chairman of the Better Government Study Group. Jessup has served as a board member and officer for the organization for many years. He has been associated with Leadership La Porte County for more than 30 years, serving as a founding board member, board member, staff, volunteer and program facilitator over the history of the organization.
His other leadership activities include serving as a board member and executive committee member of the Unity Foundation of La Porte County, the La Porte County Park Foundation and the Hanna Lions Club.
The Indiana Leadership Association (ILA) Conference recently presented Jim Jessup with the Marjorie Klinck Award – an award given to someone who has advanced community leadership principles across the state.
DR. ELIZABETH BENNION: Host of WNIT's Politically Speaking
Elizabeth A. Bennion, Ph.D. is Professor of Political Science and Campus Director of the American Democracy Project at Indiana University South Bend where she connects campus and community through civic education programming. She teaches courses in American politics with an emphasis on political behavior and organizes non-partisan voter outreach initiatives including a Civic Leadership Academy and candidate debates for municipal, county, state, and national political races. Bennion is the 2011-2012 Eldon F. Lundquist Fellow, the highest campus honor bestowed upon a meritorious IU South Bend faculty member who has demonstrated excellence in teaching, scholarly achievement, and diversified public service.
Professor Bennion is a seven-time recipient of the competitive Trustees' Teaching Award, an inductee of the all-IU Faculty Colloquium on Excellence in Teaching, and a recipient of the all-IU W. George Pinnell Award for Outstanding Service. Her role as a civic educator has been recognized through resolutions and awards from the IU South Bend Alumni Association, South Bend City Council, League of Women Voters, Chamber of Commerce, Indiana Campus Compact, and American Association of State Colleges and Universities. Bennion's scholarship has been published in multiple books, academic journals, and newsletters. Her recent work includes two co-edited books entitled: "Teaching Civic Engagement: From Student to Active Citizen" and "Teaching Civic Engagement Across the Disciplines," both of which are available free online. Bennion's teaching, research, and service focus on producing informed and engaged citizens. This is a goal she furthers through her work on WNIT's Politically Speaking, a program she has hosted since January 2013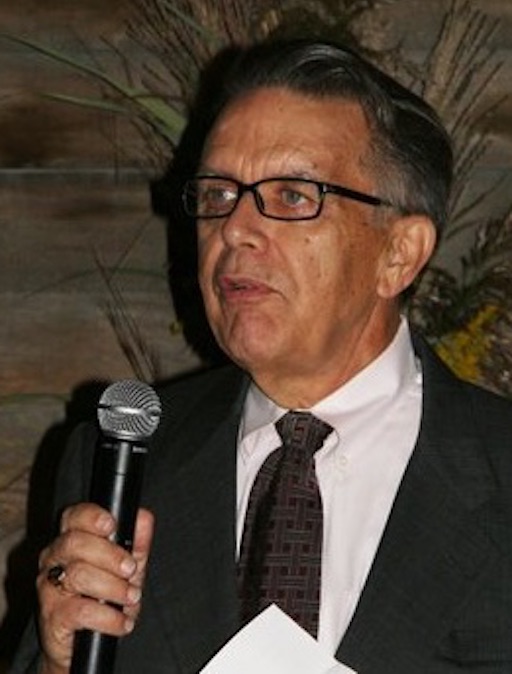 Sam Harnish was born in western Pennsylvania while the world was at war and joined the Marine Corps right out of high school in response to President Kennedy's call to, "ask what you can do for your country." He was stationed in Albany, Georgia during the civil rights demonstrations and vividly remembers seeing and being impacted by Dr. King, Jesse Jackson, Andy Young, Ralph Abernathy, and the other leaders of the civil rights movement.
Sam has received an undergraduate degree in finance from Cleveland State University and an MBA from Northwestern University. He has also earned an MFA in creative writing from Roosevelt University. During his career, he worked as a banker and consultant, including time with Continental Bank in Chicago.
He retired to a conservation community in Michigan City and taught Freshman English at Ivy Tech for five years. Since retiring, he spends much of his time on the board of the League of Voters of LaPorte County, as a member of the Better Government Study Group, and the Indiana Coalition for Independent Redistricting.